A collection of my legal entities.
Based in Toronto ON, Barrett Tax Law is a multiple-time, award-winning, boutique law firm. We
have the expertise and experience needed to challenge the CRA, covering all aspects of
taxation including: disputes with the Canada Revenue Agency, tax planning, and corporate
services.

Lawyers and Lattes is Canada's first Cafe operating as a full-service law firm. Our goal is to
bring accessible and affordable legal services for all Canadians through our approachable,
brand.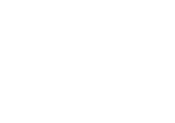 The Legal Department is a membership-based concierge service. We aim to change the way
organizations access legal services, by providing access to a network of rated and vetted
lawyers, experienced in all legal disciplines.

Yes I will is a pre-paid will provider targeting b2b corporations. We sell bulk, prepaid personal
wills at a discounted price for businesses to offer to their clients and employees Fund enables non-for-profit organizations by providing revenue sharing on legal services.
Nonprofit organizations offer their donors various legal services and receive a portion of the
profit as a donation.