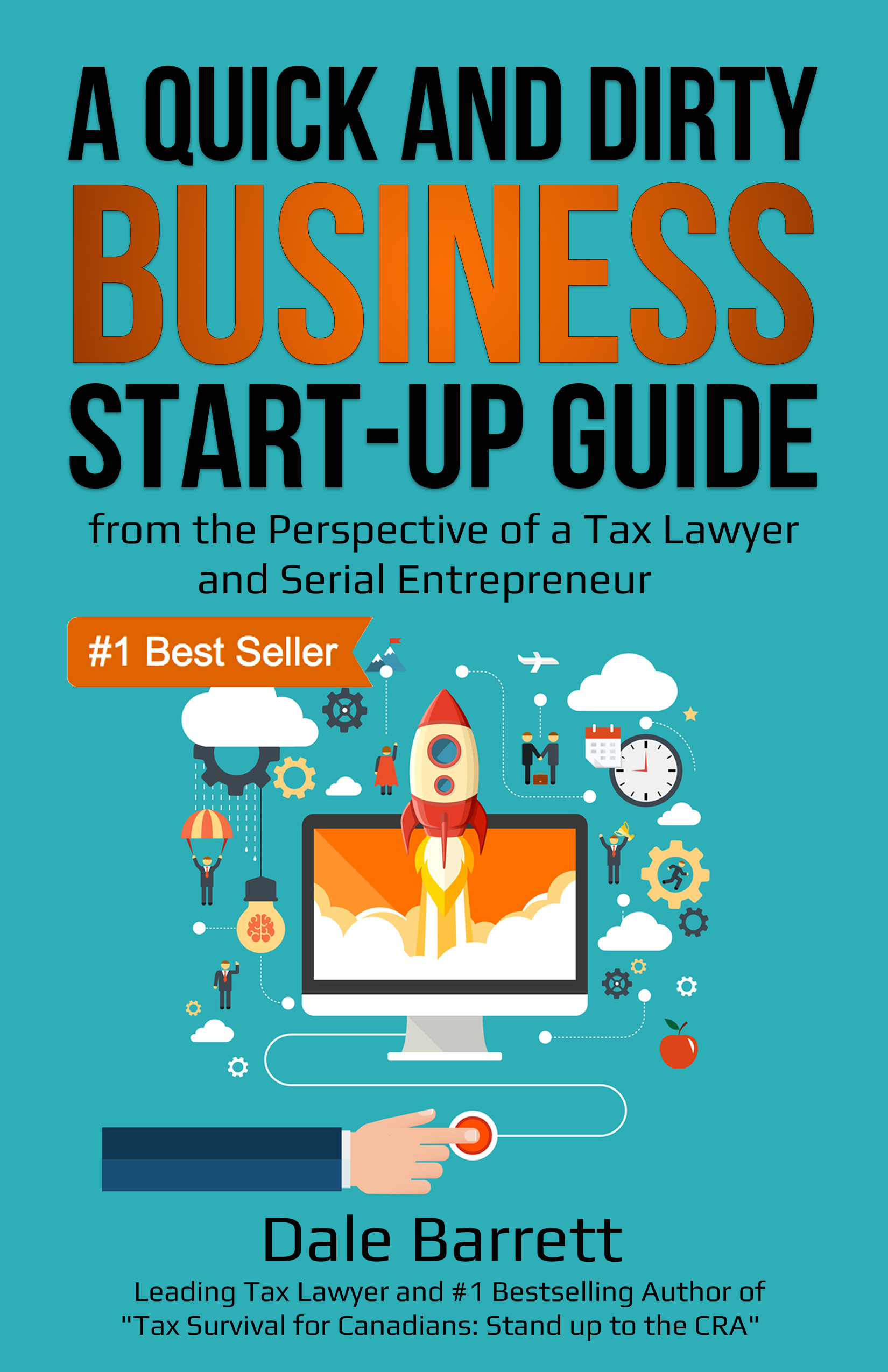 Quick and Dirty Business Start-Up Guide
You've chosen to start a new business.
Perhaps you have lost your job to COVID-19.
Perhaps you have decided that it is your turn to take control and build your own business.
Either way, good for you!
From the perspective of a leading Canadian Tax Lawyer and #1 Bestselling author of Tax Survival for Canadians: Stand up to the CRA, A Quick and Dirty Business Start-Up Guide is exactly that – it is your essential guide to starting a business in Canada in the post-COVID era.
From discussing different business structures to offering helpful advice for starting the business to refining the offering and attracting clients to tax audits and challenging tax assessments, you will learn a tremendous amount and gain valuable insight in a short period of time.
Topics include:- Business structures- The Canada Revenue Agency (the "CRA")- Contractors vs. Employees- Taxation of Different Business Structures- The Exit Plan- Refining the Offer- Attracting Clients- Essential IT- Record Keeping- Payroll vs. Dividends- Filing Taxes- Notices of Assessment- CRA Audits- GST / HST – Payroll- Challenging the CRA (Objections, Tax Court)- Taxpayer Rights- Estate Freezes -CRA Collections